He was the youngest of 13 siblings. On 7 May 1861, he was born to the Debendranath Tagore and Sarada Devi in Calcutta. He was mainly raised by the servants; his mother died a few years after his birth. His father traveled widely. It was the time of the Bengal Renaissance and his family was at the forefront. They hosted literary magazines, theatre, dramas, and music.
His father invited many high-profile musicians to teach classical music to the children. Consequently, the family was more involved in the creative endeavor. His older brother Dwijendranath was a philosopher and poet. His other brother, Satyendranath was the first Indian appointed as a civil servant. His sister Swarnakumari became a novelist. Yet another brother, Jyotindranath was a musician, playwright, and composer. His wife Kadambari Devi was a dear friend of Rabindranath and a major influence on his works. her suicide in 1884, left him in profound distraught for years.
Tagore keenly avoided schooling and used to roam nearby areas where he lived. His brother Hemendranth tutored him as well as physically nurtured him by having him trek through the hills, by gymnastics, making him swim through the Ganges, and helping him to practice Judo & wrestling.
He learned drawing, anatomy, history, mathematics, literature, Sanskrit, geography, and English. He never acquired formal education seriously. He attended Presidency College just for 1 day. Later in his life, he agreed that formal education doesn't explain things, it kills curiosity.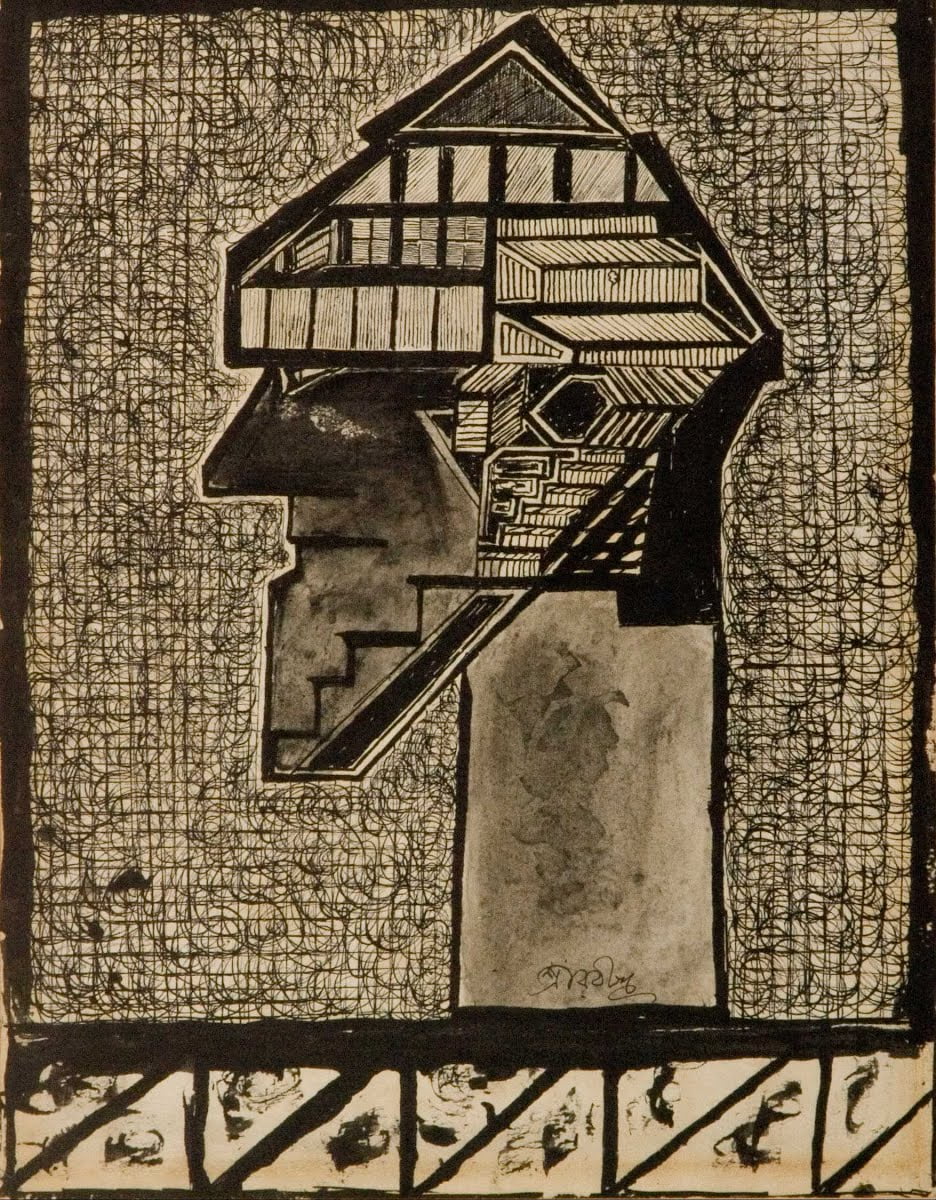 At the age of eleven, he and his father left Calcutta to tour India for several months. They visited their Shantiniketan estate and move towards the other parts of India. He stayed in Amritsar for a considerable amount of time; where they listen to the Gurbani and Nanak bani.
During their stay at the Himalayan hill station of Dalhousie, Rabindranath studied history, modern science, astronomy, as well as Sanskrit. There he took time to examine the classical poetry of Kalidasa.
He has written many articles and poems on Sikhism.
In 1877, he created some outstanding poems and short stories. Which he continues in his later life. He has major contributions in Bengali drama, short stories, novels, poetry, and songs. His two songs are the national anthem of India (Jana Gana Mana) and Bangladesh (Amar Shonar Bangla) respectively. The national anthem of Sri Lanka is inspired by his songs.
His first drama was Valmiki Pratibha which was more emotional than action-oriented. His other Drama Visarjan was an adaptation of his own novella Rajarshi. Dak Ghar is a drama that deals with death and Chandalika with untouchability modeled on the ancient Buddhist story of Anand. Chitrangada, Raktakarabi, and Shyama are other dramas written by him.
Paintings
At the age of sixty, Tagore took up paintings and drawings. He was likely red-green color blind that resulted in the works that were strange in color schemes. He was influenced by the different styles such as scrimshaw by the Malanggan people of northern New Ireland, Papua New Guinea, Haida carving present in the pacific north region of North America. The woodcuts of German Max Pechstein also influenced him significantly.
He was surrounded by several painters but later he writes to Jagdish Chandra Bose that he was not as good as a painter and he use more erasers than pencils while drawing. When he was writing this letter- his age was nearly forty years. He was dissatisfied with his works and finally withdraw from paintings.
Although, many of his works made debut appearances in Paris upon the encouragement of the artists with whom he met while traveling south of France.
Although he earned a Nobel Prize in literature in 1913, paintings and drawings were not his best of art.
Vikash Kalra is a self-taught artist & writer based in New Delhi whose work has been exhibited across India and is held in several private and corporate collections.
https://www.vikashkalra.com/web/